How did all this begin?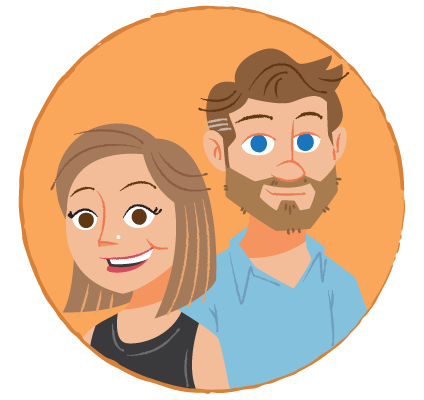 It all started with a story. While working as a pre-school and kindergarten teacher, Maddy kept getting the same questions from parents — "How can I help my child stay in their bed through the night?"
From there, the story of the Watchums came naturally — a helpful and huggable friend that would, for children all over the world, "watch" over "um" all. Finally, after meeting Joe, the Watchums got their design, and from there, the world of Watchums came to life.
---
How did you get here?
What in the World is a Watchum? wouldn't be a reality without the help of our Kickstarter supporters. In September 2019, the Watchums crowdfunding campaign went live, and in 30 days raised over $10,000 to bring the wonderful world of Watchums to life.
---
What in the world is a Watchum?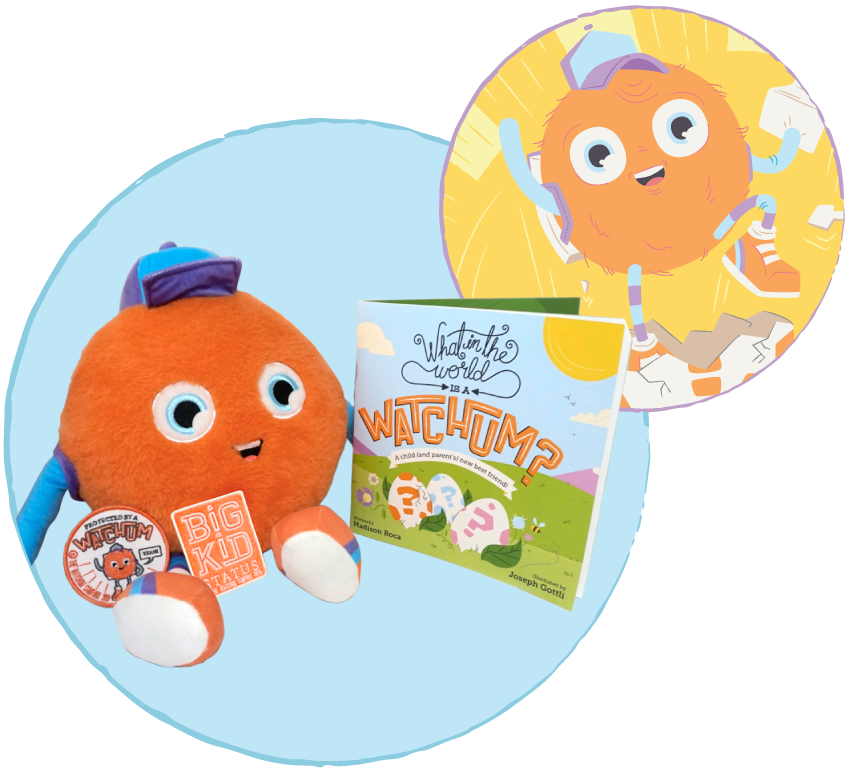 First and foremost, it's an illustrated book designed to help children sleep through the night in their own bed without being afraid.
As you and your little one read through the book, you'll be introduced to the Watchum — who hatches from an egg after receiving the love of your child. The book is an interactive experience, allowing you and your child to hatch the egg, name your Watchum, and learn all about what the Watchum will do for you.
On the last page of the book is a sticker chart, where you and your child can track their progress sleeping in their own bed, or any other goal they are working toward.
In addition to the book, the Watchum is a super plush stuffed toy, created with love to be as huggable as possible. The toy is 14″ tall, and was made to match the design of the character in the book. The plush toy is certified in Canada, the US and EU to be safe for children ages 0+, and will come to you in its own egg-box, sealed until you and your child read the book and hatch them from within.
With the book and Watchum in hand, we feel that we can help you and your children get a more restful night's sleep.